Heart Beat Buddy Package
Starting at 12 weeks
5 minute 2D scan
2 Black and white prints
Heartbeat Buddy of your choice
2D Basic Gender Package
Starting at 13 weeks
5 minute 2D scan
Gender determination
2 black and white prints
2D Premium Gender Package
Starting at 13 weeks
10 minute 2D scan
Gender determination
3D/4D sneak peek
Up to 20 printable images emailed directly to you upon request
DVD set to lullaby music
Travel drive can be purchased for $5 to replace DVD or you may bring your own travel drive
2 black and white prints
Appointment required
3D/4D Package With FREE HDlive Upgrade
Recommended for 30-34 weeks
15-20 minute 2D/3D/4D scan with Free HDlive
Gender determination upon request
Up to 30 printable images emailed directly to you upon request
DVD set to lullaby music
Travel drive can be purchased for $5 to replace DVD or you may bring your own travel drive
4 color prints
Appointment required
SneakPeek® Standard
Starting at 7 weeks
Results within 2 days
Gender determination
Appointment required
SneakPeek® FastTrack
Starting at 7 weeks
Next day results
Gender determination
Appointment required
* NO GUEST MAY ATTEND SneakPeek® blood draws
Be sure to check in on Facebook when you visit us for your chance to win our monthly give-away!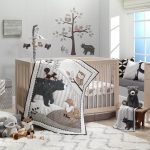 Winner will be announced on the 1st of every month.
This month's prize is this adorable Lambs & Ivy Woodland Forest Animal Nursery 5-Piece Baby Crib Bedding Set – Gray:
5 Piece Baby Crib Bedding Set includes one quilt, two 100% cotton fitted crib sheets, one crib skirt and one set of wall decals
Popular woodland forest theme with detailed appliqued animals including a bear, owl, squirrel, and fox
Expertly stitched embroideries and detailed appliques highlight this high quality baby crib bedding set
Upscale fabrications including minky, herringbone and corduroy fabrics
Includes two 100% breathable cotton crib sheets with elastic all around providing a safe and secure fit
Make sure to LIKE and SHARE us as well as CHECK-IN during your visit for a chance to win!